Application Notes
LogiQuest® Defense Logistics System
Page
1
2
3
4
5
6
7
8
Next...
LogiQuest Usage Examples Continued...
LogiQuest refines the list and returns the "2 inch" catalog values. We check the value that is exactly two inches and click "Submit" to process our choice.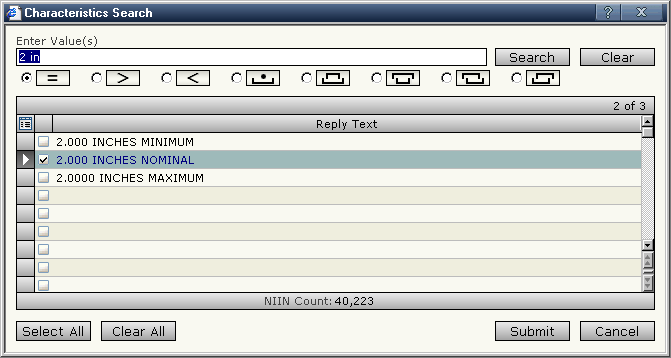 We repeat this process for thread length, thread pitch, and minimum tensile strength. During each cycle all lists are continuously refined. Only those choices which would yield a non-zero result are presented. The matching NIIN count is also updated at the end of each cycle. When all of the choices have been made, we are left with 4 bolts which meet our criteria.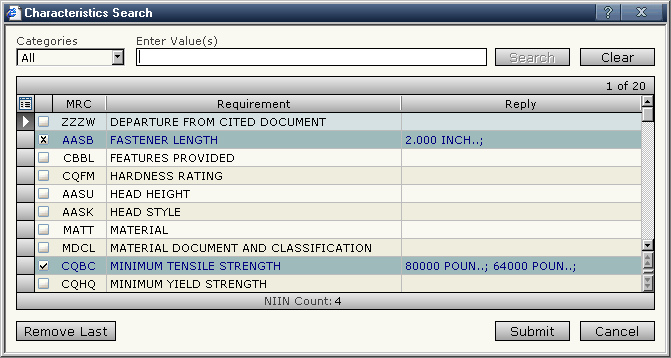 This is a small enough collection for our purposes. We "Submit" our sub-search choices and view the results...